Essilor Instruments Introduces Compact High-Volume Edging System
Stepping up a gear with the superior-quality, fast, and cost-effective solution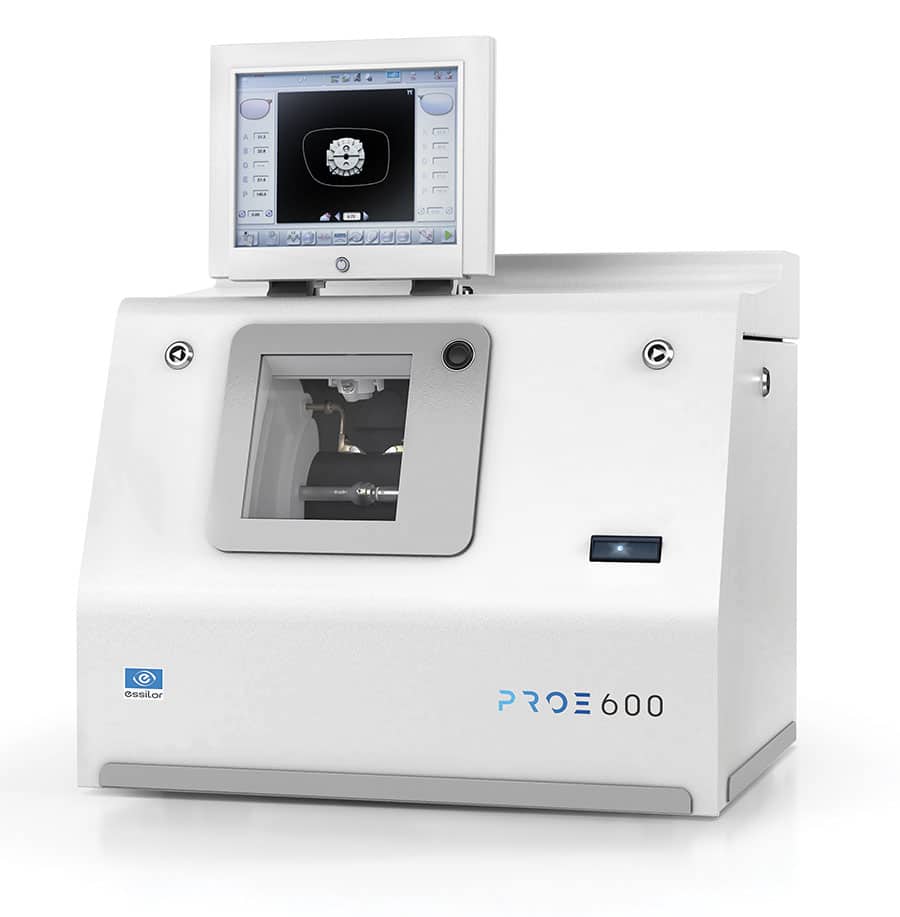 Dallas, TX
, Essilor Instruments USA today announced the release of the Pro-E
TM
600 edging system. Pro-E 600 has whole-new fast processes designed to increase productivity that is essential for high-volume labs. The wide range of finishing options are delivered with a high level of accuracy and aim to maximize efficiency and turn time. Reliable, compact, cost-effective, and easy to integrate into any lab, Pro-E 600 addresses every forward-thinking lab looking for an innovative solution.
"Essilor Instruments has seen tremendous success of its edging systems in the ECP market. We are now introducing Pro-E 600 to the high-volume labs. While Pro-E 600 is fast, robust, and versatile, it is perfectly suited for jobs that require specialty edging and mountings. Pro-E 600 sets a new standard for lab operations and is in a class of its own," said Damien Rousseau, CEO of Essilor Instruments USA.
Boost productivity – Pro-E 600 is specifically designed for high-volume production. Thanks to new processes in all its cycles, this edging system is on average 50% faster than other tabletop edgers.
Process the most complex jobs efficiently – Bevel, mini-bevel, asymmetric and step bevel, groove, mix, drill, chamfer and polish: Pro-E 600 can do it all.
High accuracy to get mountings right the first time – Pro-E 600 meets the highest standards in top-end precision, providing right-first-time rapid results in faultless sizing, axis control and aesthetic mountings.
Quick integration and intuitive use – This compact tabletop edging system fits easily into lab operations and requires no vacuum or compressed air. It interfaces effortlessly with laboratory management software (ISO 16284).
Robust and easy to maintain – The industrial design of Pro-E 600 incorporates long-life components and fast maintenance procedures to maximize its up-time for a great value.
"Eighteen months of field testing has driven the engineering process to deliver a highly-productive, versatile and robust product tested and designed for optimized reliability and accuracy. This makes Pro-E 600 a smart investment for all-volume labs," said Didier Grand Clement, Director of Essilor Instruments R&D.
Professionals are encouraged to stop by the Essilor Instruments booth (LP4433) at International Vision Expo East for an in-depth demonstration of Pro-E 600.
About Essilor Instruments USA
Essilor Instruments is a worldwide leader in the development of modern solutions and technologies for eye care professionals, providing an extensive range of equipment in categories such as finishing, refraction, diagnostics, vision screening, and PD measurement. The finishing offerings range from the affordable all-in-one Delta2 system to the trusted Neksia, and premium Mr. Orange and Mr. Blue edging systems.
Media Contact
Essilor Instruments USA
Shirley Yin-Piazza
469.549.9562; syin-piazza@essilorinstrumentsusa.com