Essilor Ditest
Minimal lens diameter determined with high precision
It allows the minimum lens diameter to be determined during initial dispensing and final checking after finishing
Delivered with cards covering most Essilor Lens types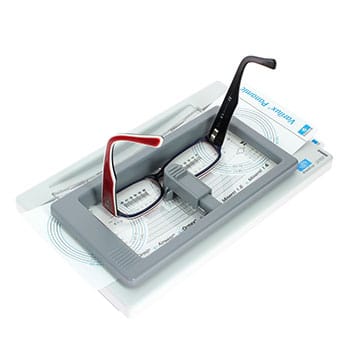 Digital Ultrasonic Cleaner
Combination of the ideal size and power
Includes a removable lid, bright digital display, and timer
Ultrasonic frequency: 42,000 Hz
Tank material: Stainless steel SUS303
Tank capacity: 1,375 ml (1.48 quarts)
Quiet, solid state circuitry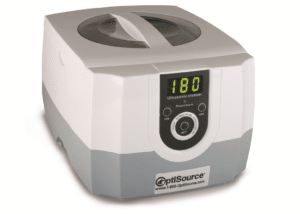 Stainless Steel Ultrasonic Cleaner 2,000 ml
Large and powerful for a mini-lab
Tank will fit any size eyewear
Stainless steel construction and industrial parts will provide years of quality service
Ultrasonic frequency: 45,000 Hz
Quiet, solid state circuitry
Hide-A-Bevel Hand Edger
New design to provide you with years of hassle-free use
Features a diamond wheel with 3 cutting surfaces: 100 grit, 240 grit, V-Groove
Large water reservoir and swarf collector
Vibration-free operation
Ergonomically designed
Clear safety shield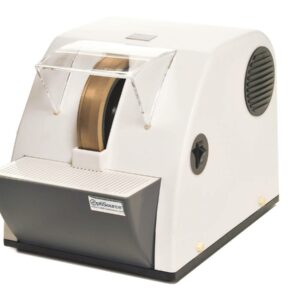 Diafine Hand Edger
A range of manual edgers for chamfering and polishing
Chamfering and polishing for polycarbonate and plastic beveled lenses
Chamfering for glass lenses
Conical diamond wheels from 50 to 90 mm in diameter
Two 14 mm wide strips for chamfering and counter-beveling at the best possible angle
Retouching mini bevels with either the left or right side of the wheel
Fine beveling of a thin lens can be carried out on the upper part of the wheel
Continuously lubricated by a film of water which eliminates any risk of splashing
Built-in water container eliminates the need for connecting the edger to the water supply.
Accessories: GAM094 Sponge (3 pcs.), CX3031 Mineral organic wheel, CX3030 Plastic wheel, N6510D Tank
Tensiscope
This tensiscope with tiltable feet makes it possible to identify tensions or stress on mounted lenses.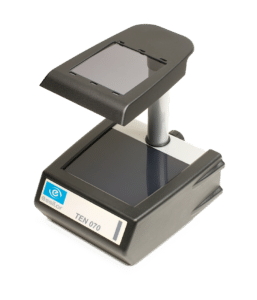 Hand Tensiscope
Ultra compact and portable tensiscope for checking stress on mounted lenses.