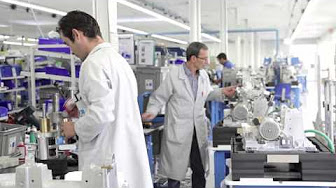 We've got the coverage that fits your needs:
At Essilor Instruments USA, we believe in providing our customers with timely and superior service. All services are performed by Essilor Instruments-certified technicians.
Submit Optometry Support Ticket
We offer a variety of support plans for all Essilor equipment and especially Essilor finishing systems. Essilor Instruments has produced finishing systems for over 50 years. Our finishing offerings range from the all-in-one Delta2 system to the trusted Neksia, and premium Mr. Orange and Mr. Blue edging systems. We also service your existing Kappa finishing systems. The Kappa and Gamma finishing systems have provided strong reliability in the market since the 90's in the US. We continue to support the Kappa systems and are proud of the proven reliability.
If you are committed to keeping your equipment performing properly, please contact us about our Extended Service Plans. Extended service plans give you added protection beyond the standard one-year warranty. Our plans can be purchased in up to three year increments or one year. With the Remote Maintenance included, your Essilor Instruments equipment can stay up to date.
Here is a summary:
We have two plans to fit your budgeting needs.
Annual performance evaluation included in both plans which cover 40 points of checks to ensure all functions
Multiple-year options available
Please speak with your certified field service technicians or contact one of our customer service representatives for questions and/or details to decide which plan best fits your needs.