Reliance 7000 Premiere Collection Exam/Procedure Chair
A reimagined, full-power chair. Built to last. Designed to love.
Brings retail style to Reliance durability
Features unmatched craftsmanship and superior reliability to go with added patient comfort
All of the chairs come with a CSA, C/US Certificate of Compliance.
Choose from one of our four stunning color themes (Woodland, Lucent, Harmony, and Industrial) or design your own by using the Reliance Color Studio*.
Note: Submitting a support ticket will take you to a separate website.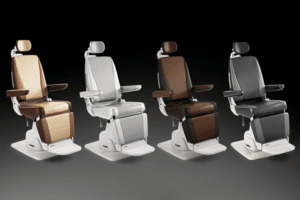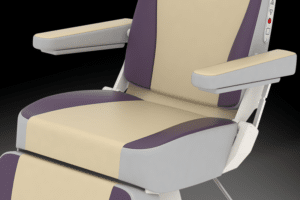 Express your style. Expand your comfort zone.
Heightened backrests
Longer, more rounded armrests that lock in place
Contoured seats with added padding
A more pleasant experience for all patients
Convenient movements and functionality
Memory positioning switch enables pre-selection of the chair's most used position
Dual controls for powered base and chair top functions
Finger switches or corded foot switch to raise, lower, or recline the chair
Square base
Headrest Options
Customize your chair with headrests that suit the types of exams and surgeries you perform. Available headrests for this chair include:
No. 18 Concave Fully-Adjustable – The standard headrest for this model, and primarily used as a diagnostic headrest in the ophthalmic field
No. 10 Stationary Pillow – primarily a surgical headrest in the ophthalmic field
No. 20 Articulating Surgical – primarily a surgical headrest in the ophthalmic field
No. 21 Articulating Pillow – used as a diagnostic and surgical headrest in the ophthalmic field.