2000-ST Instrument Stand FS
The benchmark for high-comfort daily use
This stand can be used with 1800CH, 2000CH or 2500CH
Robust and ergonomic features
Lock / release mechanism for slit lamp arm
Counterbalanced phoropter arm
Halogen light
3 rechargeable wells with instrument console :
– Up / down for chair
– BIO power source control
– Overhead light with rheostat
– Power on / off switching
Reversible configuration (Left / right positioning)
Wheelchair accessible optional
Note: Submitting a support ticket will take you to a separate website.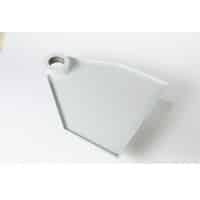 Can I control the lights in the room?
No, it cannot control external lights.
---
How many power outlets are in the stand?
Two power outlets are on the inside of the stand.
---
Can we charge a retinoscope, an ophthalmoscope, or a transilluminator?
Yes, three wells exist in the stand. Special adapters are needed.
---
Can we add extra support for a projector or manual kerato plates?
Yes, ARM003: optional plate for manual kerato and TABPROJ01: plate for a projector
---
Are the wells compatible with Heine or Welch Allyn products?
Yes, but special adapters may be needed. Note the Essilor Instruments HAND500 is fully compatible.