Essilor Instruments USA 2022 National Sales and Service Meeting
Essilor Instruments USA kicked off the new year with a national sales and service meeting in beautiful and sunny Arizona. The group celebrated tremendous successes in 2021, received expert sales and service trainings, and focused on achieving performance goals in finishing equipment and ophthalmic products for the year ahead.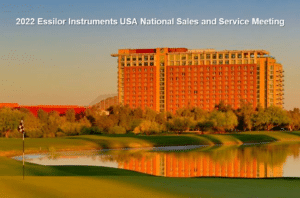 The group also recognized individual excellence awards at an award dinner, chaired by Jean-Christophe Paris, SVP – Americas, and John Jeffery, National Sales Director.