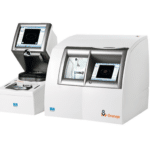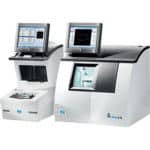 We have thoroughly enjoyed our Auto Orange (Mr. Orange edger with Mr. Blue tracer). They are easy to operate and our technicians mastered them fairly quickly. Our Essilor Instruments sales manager was and is very supportive to our needs, concerns, and questions. We have not had a need for technical assistance but we are comfortable with knowing they probably will be there if the need should arise.
Great job to Essilor Instruments for creating equipment that offers valuable rewards and returns. Our in-house lab has been a wonderful asset for our bottom line but more importantly, it has improved our patient satisfaction immensely! Thank you!
Special thanks also to our Essilor Instruments sales manager for helping us make the right choice!
OD
The Optical Shop of WA Inc.
Shelton, WA